One summer day in 1995 after taking my Rottweiler, Malcolm, for a long walk along the beach in Ft. Lauderdale, FL, I tried to replenish my aging pup after our long daily walk by giving him a sports drink. Malcolm hated the taste! So, my wife, Jenn and I went to the pet store and bought some supplements in pill form to assist my old boy with his daily exercise. However, we would have to FORCE them down Malcolm's throat or try unsuccessfully to HIDE those "yummy" pills in cheese only to find the half chewed pills on the floor later.
Fed up with those DIFFICULT to feed pills, powders, and supposed "treats," my wife and I, using my background in pharmaceutical manufacturing, quality control, and FDA compliance, developed a line of TASTY and EASY HOLISTIC health formulas that are SIMPLY dosed ONCE PER DAY at mealtime and are available in a variety of FLAVORS that pets actually CRAVE.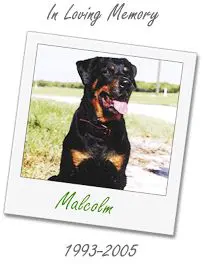 We only use the BEST human pharmaceutical grade ingredients in our formulas and not only do we manufacture at our own plant HERE IN THE USA, but we also source all our materials from USA Suppliers. Therefore, at Liquid-Vet®, QUALITY CONTROL is # 1. We back that with a 100% NO QUESTIONS ASKED MONEY BACK GUARANTEE on all formulas.
After a decade of hearing our Liquid-Vet®  customers ask us if they can use our fast-acting formulas for themselves as well as their pets, in 2022, we embarked on a new journey to make that happen. Reliant Health Brands® is now developing and manufacturing our Liquid-Doc® brand of liquid supplements and beverages that not only taste great, are sugar free, BUT also contain no artificial sweeteners whatsoever. Plus, our new Green Armour® topical products contain natural ingredients and are preservative free, so our customers can be sure that we are committed to healthier formulas for both pets and NOW their owners as well.
If you and your pets love our formulas as thousands of others do, be sure to TELL YOUR RETAILER, to make sure that Liquid-Vet® and Liquid-Doc® formulas stay on the shelf. And be sure to ask me if we have any promotions, deals, or coupons as we only offer those to folks we know!
And don't forget, if you ever have any questions or comments, please call me on my personal cell phone or e-mail address below, and I will get back to you personally as soon as possible.
Me, my wife, my 4 kids and my pets ALL truly appreciate your business and helping us remain 100% North American Made!